Growing an online presence can seem hard. Rowse, a technical distributor thought this. They had previously tried to grow an online presence with no success. In 2018, we started working with Rowse to grow their brand both online and offline.
Who Are Rowse?
Rowse is a technical distributor based in Plymouth, Devon. Founded in 2004 as an electrical wholesaler, Rowse quickly grew a local reputation for their incredible knowledge and have continued to grow and develop over time. In recent years, Rowse started to move away from being an electrical wholesaler and to become an industrial specialist. The business started with three core categories; industrial electrical, pneumatics and automation and control.
Rowse has continued to develop its offering and started utilising their background in the defence and rail sectors to widen their offering.
6900%
Increase In Traffic
1900%
Increase In Conversion Rate
What Was The Goal?
Rowse had one simple goal when they wanted to grow their brand it was to acquire new customers and increase the reach of the brand.
What Did We Do?
As with all customers, we audited their current website and marketing efforts. The audit highlighted many key areas for improvement which we prioritised. Once we knew what had to be done, we developed a strategy with clear goals and plans to get their brand growing.
Stage 1: The Websites & Brands
Rowse had three brands, Rowse Electrical, Rowse4Pneumatics & Rowse4Automation. Rowse Electrical was their offline business while the other two were eCommerce websites set up many years before.
Having strong brand visuals is vital to building trust with potential customers. The branding had been in place since the business began in 2004 and had not been updated. We worked with a local, leading graphics designer, Alyson Howard to develop new logos, brand visuals and guidelines. This resulted in a cleaner, more modern look for the business. While developing new visuals for the brand, we recommended changing their brand names to increase the perceived value. The brands were renamed to Rowse, Rowse Pneumatics and Rowse Automation.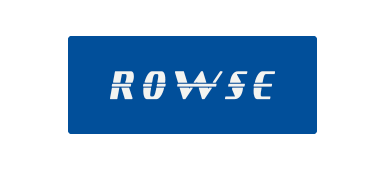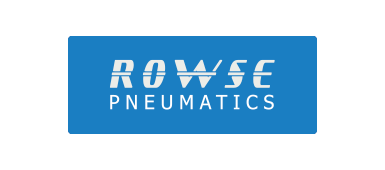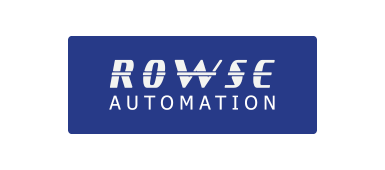 Now we have a stronger visual to build upon, we started work on planning and developing new brand websites. The previous websites lacked content, basic on-page SEO and were not easy to update. We developed a new brand website on our Gromfrog CMS platform, addressing the issues we previously found. Work then commenced on redeveloping the existing eCommerce websites. The websites previously used an outdated version of open cart, we moved the websites over to Magento 2 and spent many months improving the product data and categories.
Stage 2: Content
Once the new websites launched, we started to focus our efforts on developing a content plan for the brand. This included setting up Rowse with our content strategy and tools. We worked with a content agency we have used for years to write our content. Once the content went live, we started to develop strategies to drive traffic to the content. We primarily used social media, to begin with, as this was the only established audience the brand had.
Stage 3: Paid Search
While organic search was in its early stages, we worked with Rowse to develop a strategy to grow traffic quickly through paid search. Time was spent researching, developing and refining our strategy to grow traffic through PPC, Google Shopping and retargeting ads. With a small budget, we had to build a strategy which would allow the brand to grow without wiping out their margin.
In the beginning, we developed testing campaigns which allowed us to obtain data on the market, competition and opportunity. Once we had enough data, we started stripping back poor performing campaigns and optimising the best performing campaigns. Rowse quickly saw a positive ROI.
Stage 4: Optimise, Develop, Repeat
Once we had a good solid base, we continued to develop and improve our strategies. First, we looked for better ways to convert the already growing traffic. We developed new tools and funnels to better convert the traffic.
Secondly, we started to introduce and develop tools which would allow us to track user behaviour, so we could make rapid improvements to the conversion funnel, resulting in a continuously increasing conversion rate.
Lastly, we worked to continue to develop new content and features to increase the brand's authority online. We used our content syndication strategy to easily build links and increase the visibility of the brand. New tools and features were introduced and improved over time to help improve their conversion rates.
Then it was as simple as repeating this process. We are continuously developing, testing and optimising our strategies to continue the growth of the brand.
What Were The Results?
You are probably wondering, what results did Rowse see? Over two years Rowse saw a 6,900% increase in traffic with a 1,900% increase to their conversion rate. Rowse went from only one keyword ranking on page one of Google (their brand name) to over three hundred keywords ranking on page one. Organic traffic has now become the biggest acquisition channel with a high conversion rate.
Rowse continues to see their traffic and conversions increase. As a result of this continued growth, Rowse has seen many high-value customers start doing business with them, that the team at Rowse previously thought were unobtainable.
What Happened During the COVID-19 Pandemic?
COVID-19 impacted many businesses and industries in 2020. The industries in which Rowse operates saw struggles with reduced B2B spending. We have worked with many brands which have experienced troubling times and have learned you need to focus your efforts to get the most out of the situation. We helped Rowse shift budgets, focus and resources into the right areas to keep the brand growing. This worked, Rowse saw continuous growth throughout 2020 and have learned how important it is to build and maintain a lean marketing stack.
"Since we started working with Gromfrog our website and company marketing has vastly improved. Before Gromfrog compiled our audit report we knew our marketing and web presence fell short of our competition, however, it was only when reading the report did we realise how short. Gromfrog has made a real difference to our business model our vision for the future."
What We Have Learned
As with every brand we work with, we learn something new. The biggest lesson we have learnt was that even "boring" content can generate significant traffic and conversions. This content is not typically interesting but many people are looking for the answers to their questions. What they need is a well-written piece of content. This helped shape the strategy and our strategy with all of our customers.
Conclusion
Rowse saw tremendous growth over two years with a small budget. Rowse is a great example of how you can grow a small business online with a small budget, all by carefully developing strategies which optimise every penny spent. Rowse continues to see their business grow and we are continuously looking for ways to make it grow more.
---